DuRant Interactive Solutions provides services and solutions you need to establish or enhance your presence on the web. With 38 years of experience in application development, DIS can provide a comprehensive, customized solution.

If you need a web site but don't know where to begin, you have come to the right place. DIS can handle your needs from start to finish. DIS will work with you to obtain a domain name, design/create your website, then host your web site. If you already have a web site, but it is outdated, DIS can give your site a fresh, up-to-date look.

One can easily be overwhelmed with technical jargon and concepts that complicate the process of establishing a website. DIS will handle the technical details for you, allowing you to focus on what you need to say. Presenting what you need to say can also be a challenge. DIS will work with you to design how your website will look using current trends and best practices. You know your business and you know what you want to convey to your customers. DIS provides the expertise and solutions to bring the Internet to you.
Website 101 - What is required to have a Website?

STEP 1
Domain Name
A Domain Name is address of a website on the Internet. All websites must have a domain name. One example of a domain name is www.mysite.com.

DuRant Interactive Solutions will reserve your domain name and connect it to your website.

STEP 2
Hosting Service
The code for a website must reside on a webserver that is connected to the Internet. A Hosting Service provides the webserver used to display your website. The domain name directs web browsers to the webserver at the hosting service.

DuRant Interactive Solutions provides the hosting service for your website.

STEP 3
Website Design & Creation
A website is the implementation of what you want to say and how you want it to look. HTML and other programming languages are used to create the "code" that brings these two elements together. The resulting code is copied to the hosting service's web server to make it available on the Internet.

DuRant Interactive Solutions will work with you to design, create and activate your website.
Web Hosting
Starting at $20/month*
DuRant Interactive Solutions, LLC provides world-class web hosting
services at affordable prices.
* when paid annually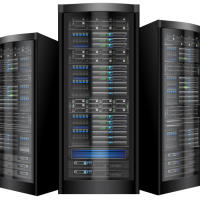 Get your perfect Domain Name starting from $20 for the first year